Disclosure: I was compensated for this post, but all opinions are my own.
If you've ever looked for promo codes and deals online, you've inevitably run across expired or non-working codes. It can be really frustrating to spend time hunting down a promo code only to find that it is no longer working!!!
Dealspotr aims to be the solution to this problem by being the best source for up-to-date and accurate deals on the web. Users can post, share, and verify deals in real time, making it different from other sources of promo codes such as RetailMeNot or Coupons.com.
In this post I'll share my experience using Dealspotr as well as walk you through how to join so you can start finding and sharing deals yourself!
How Does It Work?
When you sign up for Dealspotr you are joining a community of people who like to save money on their purchases. You'll also have to chance to earn some extra money (in the form of gift cards to Amazon) when you contribute to the site. Plus you'll get $5 to start when you sign up through my link!
Here's three ways Dealspotr is unique:
Members are rewarded for contributing accurate deals, coupons and promo codes
An advanced personalized deal feed that shows you deals based on your interests and favorites
Deals are "crowdsourced" by fellow deal-hunters and couponers
I'll explain each aspect in a little more detail before showing you how to join!
Earn Rewards for Contributing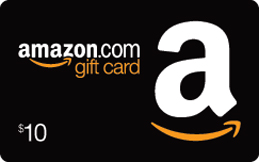 On Dealspotr you'll actually be rewarded for contributing to the site. You earn points every time you share a deal, or validate one by checking that it is still working. You can also earn points for completing a daily checklist that includes posting, validating, liking and sharing deals.
I personally have found that I earn at about the same rate that I do through other sites such as Swagbucks. I don't have the patience for survey sites, but I do like to share deals and check out what others are posting. If this appeals to you to, and you don't mind committing about 10 minutes per day to be active on the site, you can definitely earn a little extra spending money.
A Facebook-like Feed for Deals
Dealspotr is a social network of people who love deals. You can follow other users (much like on Facebook) and get the deals they share in your own personalized feed. You can also follow certain stores and interests to see just the deals you are most interested in.
I've found a bunch of users to follow who share deals I actually care about. Some of my favorites are Laura @newagemama and @brashergirl. And you can follow me by clicking here.
I tend to find more relevant deals in my personal feed than I do on the main page feed, so I suggest navigating to "My Feed" once you've signed up and followed some store, interests, or users.
Accurate and Reliable Crowdsourced Deals
Because the content on Dealspotr is curated by real people who are active shoppers and love deals, the site has more accurate discount codes than other sites. I have wasted so much time tracking down promo codes and trying them out, only to find that they aren't working.
Since members validate promo codes (and have to provide a screenshot of the code actually working) I find that the codes are more reliable than other sites. With a community of 30,000 users, and more joining every day, the integrity of the site should only increase with time.
I have found some pretty huge deals on Brad's Deals that were totally absent on Dealspotr, so they certainly don't have every single deal on the web. But I find myself checking Dealspotr for codes more and more often, and gravitating away from sites I used to use such as RetailMeNot.
How To Join
First, you'll need an account to maximize what Dealspotr has to offer. You can sign up here with your Facebook account or your email.
After you've logged in for the first time, you'll see an orange check mark in the menu. Mouse over that and your New User Checklist will drop down. I suggest starting with these tasks to familiarize yourself with how Dealspotr works.
When you work through this checklist you'll post your first deal, validating a deal, and learn how to like and share. My biggest issue with the site is how cumbersome it is to post a deal. I hope that this will be streamlined at some point, but be warned that it does take some time and effort to post a deal. It is somewhat less work to validate a deal and very easy to share and like deals.
Next I suggest finding some interests to follow as well as fellow users who are posting deals relevant to you.
As you post, validate, and share deals you'll earn points which you can redeem for an e-gift card to Amazon. You'll need 10,000 points to earn a $10 gift card, but points accumulate pretty quickly if you are active on the site most days. And, if you sign up for Dealspotr today you'll earn 5,000 bonus points when you register.
I hope this post explained how Dealspotr works and how you can benefit from being part of this community. Any questions? Just leave a comment below and I'll answer them!